From the Champions League semi-finals all the way down to the lower reaches of the Football League, we've got you covered on this Bank Holiday Friday.
Other than that, we've got a Liverpool-based chuckle to throw your way, as well as some rather big announcements that took place.
Just when you thought football history couldn't get any more enthralling, 8 May comes around to trump the lot. Here we go...
---
A Hammer is Born - 1987
It may sound like an odd, steelworker-esque rip off of Bradley Cooper's directorial debut film, but to those in east London, this day in 1987 was the start of a wonderful marriage between local lad and football club that remains firmly intact to this day.
Mark Noble's more than 16-year affiliation with West Ham means he's way in front as the longest-serving Premier League player. He's also the Hammers' record appearance holder in the top flight, and while somehow still only 33 years old, it's likely that's an accolade he'll continue adding to for a good few more years.
Enjoy an isolation themed birthday today, Mr West Ham.
---
Jimmy Glass Keeps Carlisle United in the Football League - 1999
"The most important goal in the club's history"

"Jimmy Glass: The Great Escape" will be broadcast on the Sky Sports Football on Friday 3rd May at 10pm. It is available to watch On Demand from Monday 29th April." pic.twitter.com/qfYqe2FCtM

— Sky Sports Football (@SkyFootball) April 27, 2019
While special, one player's intervention to avoid a club being relegated isn't the rarest of occurrences. So why is this particular event included in today's recap? Because Carlisle United means something to someone in 90min towers? No. Because it kept a club from falling out of the Football League? Important, but no.
It's because Jimmy Glass was no ordinary footballer. He was a goalkeeper. Yes, a goalkeeper, signed on loan from Swindon Town to help steer the Cumbrians away from relegation did just that, but not in the manner expected. He didn't save a last-minute penalty, oh no, he scored a last-minute winner from a corner against Plymouth to secure a 2-1 win.
The most important goal in the club's history, scored by an on-loan goalkeeper. You can't write it. Although, Nigel Pearson was manager at the time, so of course it was going to happen, right?
---
Sylvain Wiltord Secures Arsenal the Premier League Title at Old Trafford - 2002
Arsenal winning away against Manchester United has been a very rare, if not nonexistent thing to happen recently. Likewise, Arsenal coming anywhere near the Premier League title has followed a similarly miserable path.
So, when Sylvain Wiltord scored the only goal in a 1-0 win at Old Trafford that not only secured three points, but the league title that season, it went down in history for all the right reasons. The first half of the season hadn't gone especially well for the Gunners, but they didn't lose any of their final 18 matches - including a 13-game winning run at the season's end - meaning a solitary point would seal the title in their penultimate clash against United.
Just four days prior they'd lifted the FA Cup with victory over Chelsea, and against an under-par Red Devils side, a gritty, determined performance would secure another league and cup double for Arsène Wenger. Wiltord's 57th-minute goal proved decisive, as the visitors held on to their unbeaten away record to leave Old Trafford with one of the most memorable results in the club's history.
---
Liverpool Earn Revenge Against Chelsea for FA Cup Final Defeat - 2012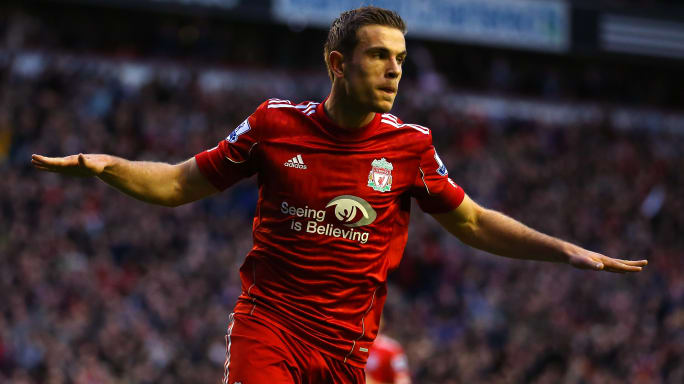 A four-star Liverpool performance earned some modicum of revenge over Chelsea after the Blues claimed the 2012 FA Cup title just three days prior. It was a disappointing Premier League campaign for Kenny Dalglish's side, who would only manage an eighth-place finish that term, but their 4-1 hammering of Chelsea at Anfield inflicted a crushing blow to the Blues' own season.
Chelsea were chasing a Champions League berth, but their hopes were dashed as an own goal from Michael Essien along with strikes from Jordan Henderson, Daniel Agger and Jonjo Shelvey did the damage.
It was a much-changed side the Blues put out, but they were still comprehensively beaten that evening, with John Terry enduring a night to forget that included a Luis Suarez nutmeg. It wasn't all too bad for Chelsea, though, who had a certain Champions League final to look forward to not long after.
---
Real Madrid Go Goal Crazy Against 9-Man Malaga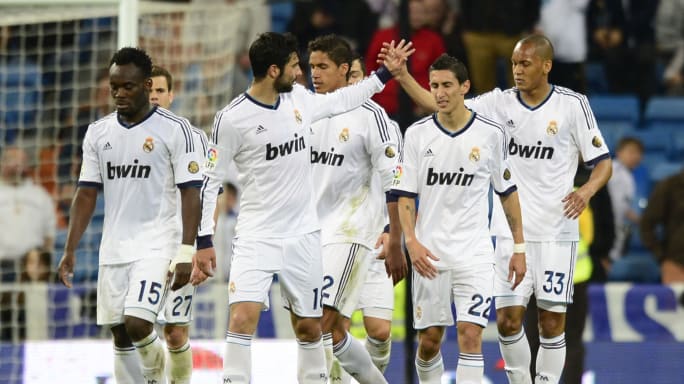 It's always utter madness when two players get sent off for the same team. Normally, it results in goals galore, which is exactly what happened when Malaga traveled to the capital to take on Real Madrid in 2013.
Everything was set up for an enticing clash with the scores level at 1-1 just 15 minutes in, only for Sergio Sanchez to make the visitor's task significantly harder with a 21st-minute red card. Cristiano Ronaldo and Mesut Ozil took advantage of the extra man to make it 3-1, although Malaga somehow pulled one back to offer a glimmer of hope.
Karim Benzema seemingly put the result beyond doubt on the stroke of half-time, with Luka Modric adding gloss to the scoreline after the restart. Martin Demichelis then got in on the act with a sending off of his own, leaving Angel Di Maria to round off the scoring in a comprehensive win. Most surprisingly of all, however, was the fact that Los Blancos had six different goalscorers on the night in their penultimate home game that season.
---
Sir Alex Ferguson Announces Manchester United Departure - 2013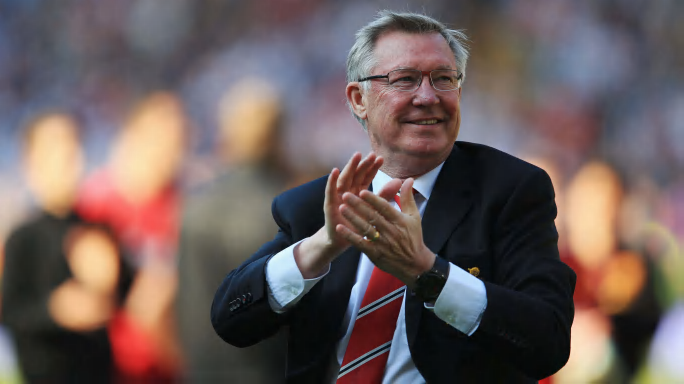 A momentous day in the history of football, let alone Manchester United's, took place in this day, as Sir Alex Ferguson announced his decision to retire from management at the end of the 2012/13 campaign.
His incredible trophy haul during his 26 years in charge of the Red Devils included 13 league titles, two Champions League crowns, five FA Cups and four League Cups.
17 days prior to the announcement, the club had won their 20th top-flight title. The Scot remains the most successful manager in the history of the British game, famously securing a Premier League, FA Cup and Champions League treble in 1999.
Since then it's been, well, underwhelming, with the task of replacing one of the greatest managers ever to have lived proving an insurmountable challenge. Fergie's final match in charge was a barmy 5-5 draw with West Brom 11 days later.
---
Arsenal Deny Manuel Pellegrini Victory in Final Man City Home Game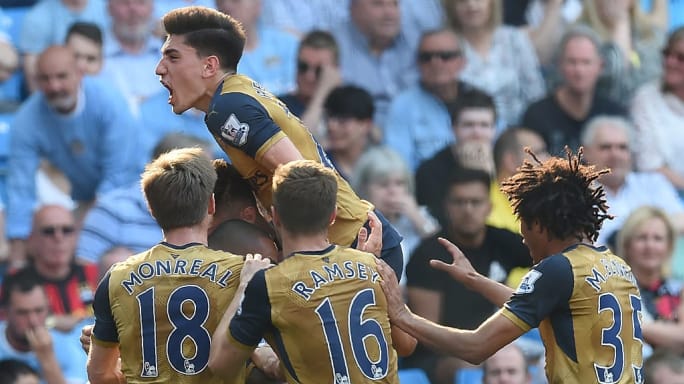 While the focus during the 2015/16 season was rightly shifted towards what was taking place in the midlands, there were still plenty of talking points going on around the division.
A grueling battle for a top four place was taking place between Manchester City and Manchester United, with Arsenal's 2-2 draw with the Cityzens in Pellegrini's final home match in charge looking like having a huge say in who would finish fourth. Sergio Aguero and Kevin De Bruyne had put the hosts in front on two occasions, only for Olivier Giroud and Alexis Sanchez to level matters each time for the visitors.
In the end, missing out on two more points didn't prove costly to City, and even after their final day draw they still finished above their rivals on goal difference as Louis van Gaal's side slipped up at the final hurdle.
---
Liverpool's Somewhat Underwhelming Lineup Against Watford - 2016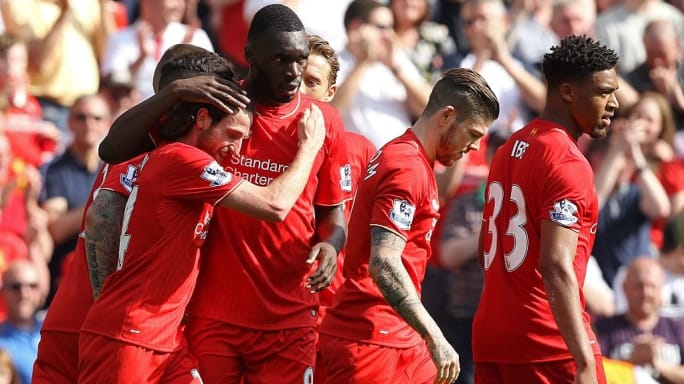 With the Champions League places beyond their reach towards the end of the 2015/16 season, Jürgen Klopp - in his debut season in charge - decided to field a youth-heavy XI for Liverpool's penultimate home match that term.
The idea of Liverpool not being good is difficult to fathom now given their current superiority, just as the idea of Klopp not having an outrageously good team to work with seems plain bizarre. It's easy to forget, though, just how bang average the Reds were during his early tenure. I mean, look at this lineup against Watford four years ago.
Mignolet; Flanagan, Skrtel, Moreno; Lucas, Allen, Stewart, Ojo, Ibe, Coutinho; Benteke......
Mignolet is now in Belgium, Flanagan is in Scotlan, Skrtel is in Turkey, Moreno is at Villarreal, while Lucas, to be fair, is doing well at Lazio. Allen is in the Championship, Stewart likewise, Ojo is up in too Scotland on loan, Ibe might as well not be playing football, Coutinho is trying to be flogged off by Barcelona and Benteke has scored five goals in the last three years.
Still, they won the game 2-0.
---
Chelsea Relegate Middlesbrough With 3-0 Win - 2017 Obviously Chelsea weren't the sole reason Middlesbrough went down (they got relegated because they were rubbish), but it was their 3-0 win over Boro that confirmed their return to the Championship.
As well as that, their victory on the day put them within three points of the Premier League title that season. The result was never in doubt, in all honesty, as the Blues cruised past the visitors with goals from Diego Costa, Marcos Alonso and Nemanja Matic.
Tottenham were the side closest to challenging Chelsea, but there was no stopping the Antonio Conte steam train as they would head to West Brom for their next fixture and secure the title in the Italian's debut season in charge.
---
Tottenham's Almighty Champions League Comeback at Ajax
What. A. Moment. ?

One year ago today, Lucas Moura wrote himself into the Tottenham Hotspur history books FOREVER!

Football is incredible ? pic.twitter.com/qH4c6RsXft

— ?? Ja! Watch the Bundesliga live on BT Sport?? (@btsportfootball) May 8, 2020
This was a truly special Champions League season. Each week we were presented with an engrossing clash that seemed to provide even more thrills and excitement than the previous match, with comebacks and goals galore.
Having already been involved in one of the most ridiculous matches the competition has seen against City in the quarter-finals, Tottenham decided to not only maintain the excitement levels against Ajax, but surpass them with the most dramatic moment, arguably, in the club's history.
The Dutch side had secured a deserved 1-0 win in London from the first leg, and with 35 minutes on the clock in the second leg, their 2-0 advantage left Spurs with a mountain to climb and only a toothpick with which to do it.
That was before Lucas Moura had his say, though. The Brazilian offered his side hope in the 55th minute, before that hope turned into a genuine opportunity to progress only four minutes later. However, with Ajax holding firm and Spurs legs looking tired, the unthinkable happened SIX minutes into injury time, as Moura popped up to score and cap an astonishing Tottenham fightback that brought Mauricio Pochettino (and thousands of other) to tears.
Darren Fletcher sums it up rather well. The break in his voice at 'couldn't' being a particular highlight.
---
Source :
90min